4Pets
4Pets Safe dog crate - carrier for car PetBox Pro 4
4pets PRO, the TÜV-certified premium dog transport system from Switzerland
Product description
4Pets Safe dog crate - carrier for car PetBox PRO 4 SMALL - MEDIUM - LARGE
4pets PRO, the TÜV-certified premium dog transport system from Switzerland.
The PetBox PRO dog cage or car cage has been designed by Swiss experts and ensures that your dog can be transported in the most optimal and safe way.
The 4Pets PetBox PRO offers exceptionally high quality and is easy to use.

Model: 
PRO 4 SMALL - S: 81,5cm (W) x 73.5 cm (D) x 66 cm (H) - Box weight: 19,5 kg - Max Load = 40 kg

PRO 4 MEDIUM - M: 81,5 cm (W) x 83.5 cm (D) x 66 cm (H) - Box weight: 21,3 kg - Max Load = 45 kg

PRO 4 LARGE - L: 81,5 cm (W) x 93.5 cm (D) x 66 cm (H) - Box weight: 23,2 kg - Max Load = 50 kg
Dog breeds: larger breeds like Bernese Mountain dog, Hovawart, rottweiler, Irish Setter ...
 Withers: 70 cm 
Dog crate or dog cage in the trunk?
It may remain a bit sad but the safest way to transport your dog is in a car bench or crate for dogs in the trunk: this type of car cage is placed in the trunk and is also anchored to the bottom of the trunk.
For example, your dog has less freedom of movement than if you were to transport it loose in the trunk, but it is best protected in the event of heavy braking or a car accident.
The forces that arise in a car accident involving dogs are a risk to life –both for humans and animals. Today, anyone who transports a dog unsecured in the car is at risk of gross negligence and can even be subject to a penalty.
Even a seemingly harmless 15 km/h rear-end collision involving an unsecured dog of 5 kg can have devastating consequences for passengers and dogs. Dog crates are proven to be the safest way to transport a dog in a car. Here too, however, caution is required. Not every dog crate offers the necessary safety.
Many low-cost products do not fulfill the requirements expected in the event of a crash and can further impair the safety of the dog and the vehicle occupants. That's why, as the leading Swiss manufacturer of aluminum dog crates, we rely on safety certified by the German product inspection agency TÜV Süd. All 4pets dog transport systems are thoroughly tested in accordance with the ECE –R17 test standard before they are placed on the market. This gives the dog owner the certainty that the 4pets dog crates are genuinely safe.
Content: Dog box, instruction manual, BoxLock with 2 keys, StrapFix set, Floor mat
Features:
Crash test approval and certified by TÜV SÜD Germany

Urin resistant floor tub

IPS Backwall (Impact Protection System)

SafeLock Aluminium lock housing including DoubleDock system

Use of untoxic materials only

Simple self-assembly 

2 year warranty from date of purchase

Datasheet 4Pets Petbox PRO 4 SMALL
Datasheet 4Pets Petbox PRO 4 MEDIUM
Datasheet 4Pets Petbox PRO 4 LARGE
Which dog crate fits your car?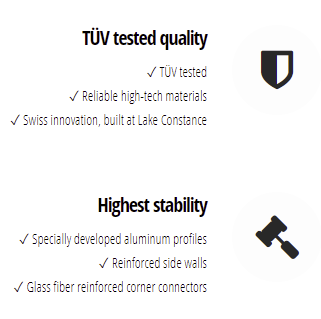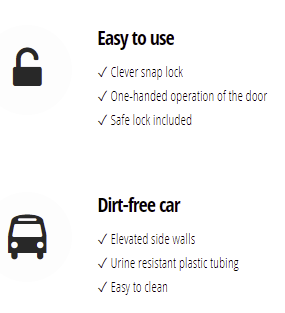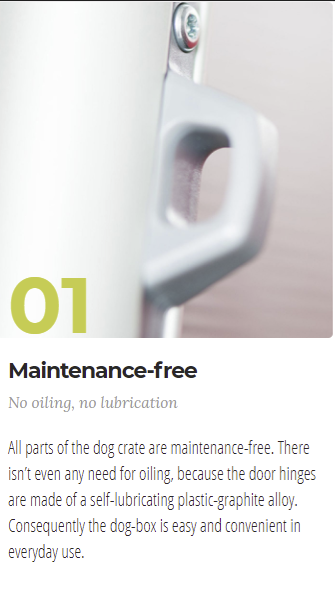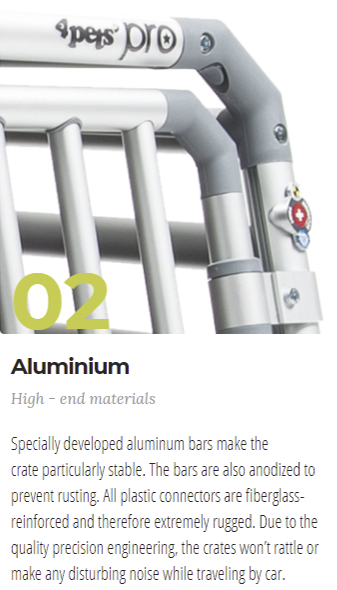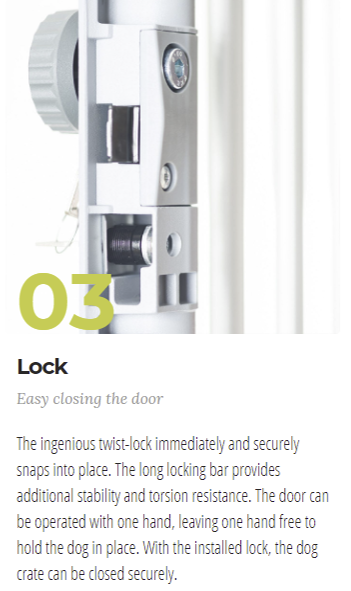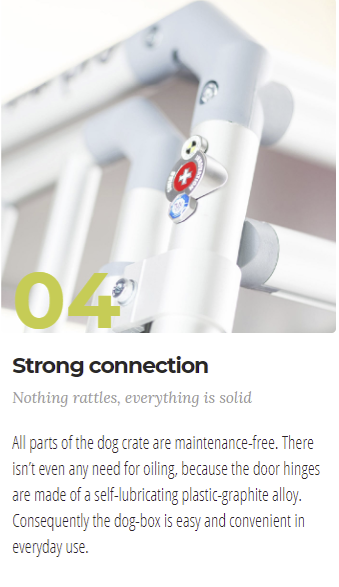 Product information
| | |
| --- | --- |
| Brand | 4Pets |
| Article code | 4Pets - PRO4 - S - 15007 |
| SKU | 4Pets - PRO4 - S - 15007 |
| EAN | 7612917105094 |
5,0/5
average of 1 review(s)