Ingenua
Sale
Ingenua Shade sail Rectangle
Rectangle 3x4 m, 3x5 m - patented sliding mechanism - adjustable to the position sun - protection bag (including ropes, tensioners & snap hooks) FREE DELIVERY in EU*
High Quality

Quick Ship - free delivery in EU*

Made in Belgium
Product description
Ingenua Shade sail Rectangle 3x4 m, 3x5 m - FREE DELIVERY in EU*
Even when larger areas have to be put in the shade, Umbrosa offers an easy solution for larger surfaces. Thanks to the ingenious sliding mechanism of Ingenua, you can easily adapt the sail to the circumstances and the environment.   The simple lines and modern shapes of Ingenua shade sails are combined with an excellent performance in terms of wind-resistance.
The Ingenua sun shade sails from Umbrosa are the perfect solution to provide your terrace or a part of your garden with shade. You can attach the shade sails to your house or you can also make free standing constructions in your garden or on your terrace. 
Do you have doubts about the best position for your house? Contact us and we will help you further.
Ingenua sun shade sails are available in a triangle of 4x4x4m, 5x5x5m and 4x5x6.4m. There are also square shade sails of 4x4m and 3x3m and rectangular sun shade sails of 3x5m and 3x4m.
A combination of different sails results in a nice play of shades and can also be playful when you combine different colours.
The Ingenua shade sails are fully adjustable to your choice so that you can put them in a position that offers the best protection against the burning sun. No problem to sit outside even during the hottest moment of the day.
Are you in doubt about the best solution for you? You would like to receive a tailor made offer? Contact us and we will be delighted to help!
The Ingenua shade sails in SOLIDUM or SUNBRELLA fabric are durable, water-repellent and low maintenance. They offer high UV protection. Perfectly safe, even for children.
Attachment to a wall or tree in combination with 2, 3 or 4 posts is also possible.  Thanks to its ingenious sliding mechanism on the poles, combined with the triangular or square shaped tensioned sails, Ingenua offers you a limitless number of positions.

This enables you to adjust the sail to provide the desired shade in no time.
It is also possible to attach the shade sail to a wall or a tree in combination with 2, 3 or 4 poles.
The sail is easy to remove and store.
The Ingenua shade sails are to be used under normal weather circumstances and have a wind rating up to 70 km/h
INGENUA FABRICS (Would you like a colour sample? Contact us!)
The Ingenua features:
shade sail, in combination with the patented sliding mechanism

resists high wind-speeds

shade sail can be adjusted according to the position of the sun

each sail comes with a protection bag with all necessary ropes, tensioners and snap hooks (2m of rope per corner)
SOLIDUM NATURAL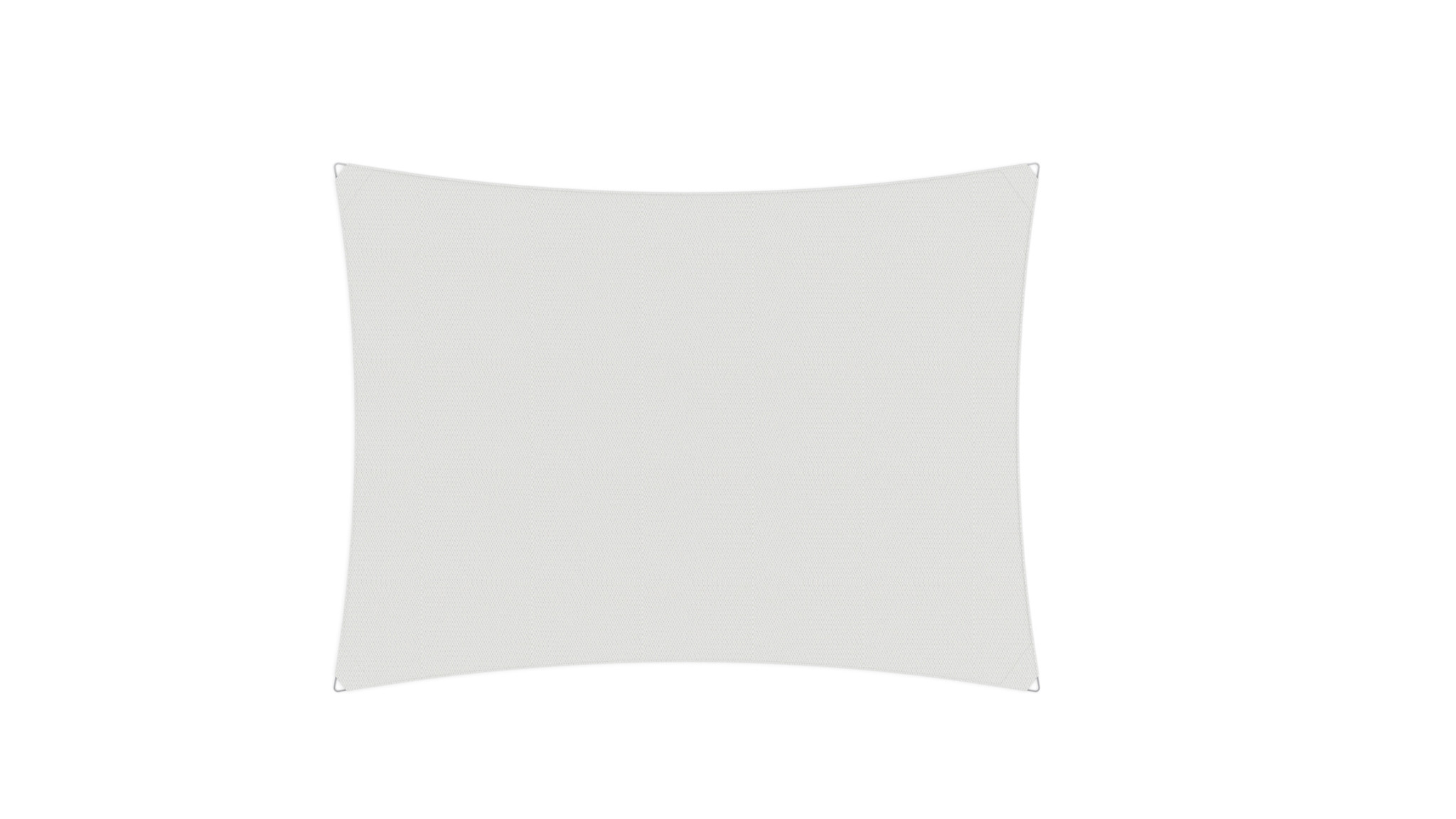 SOLIDUM CANVAS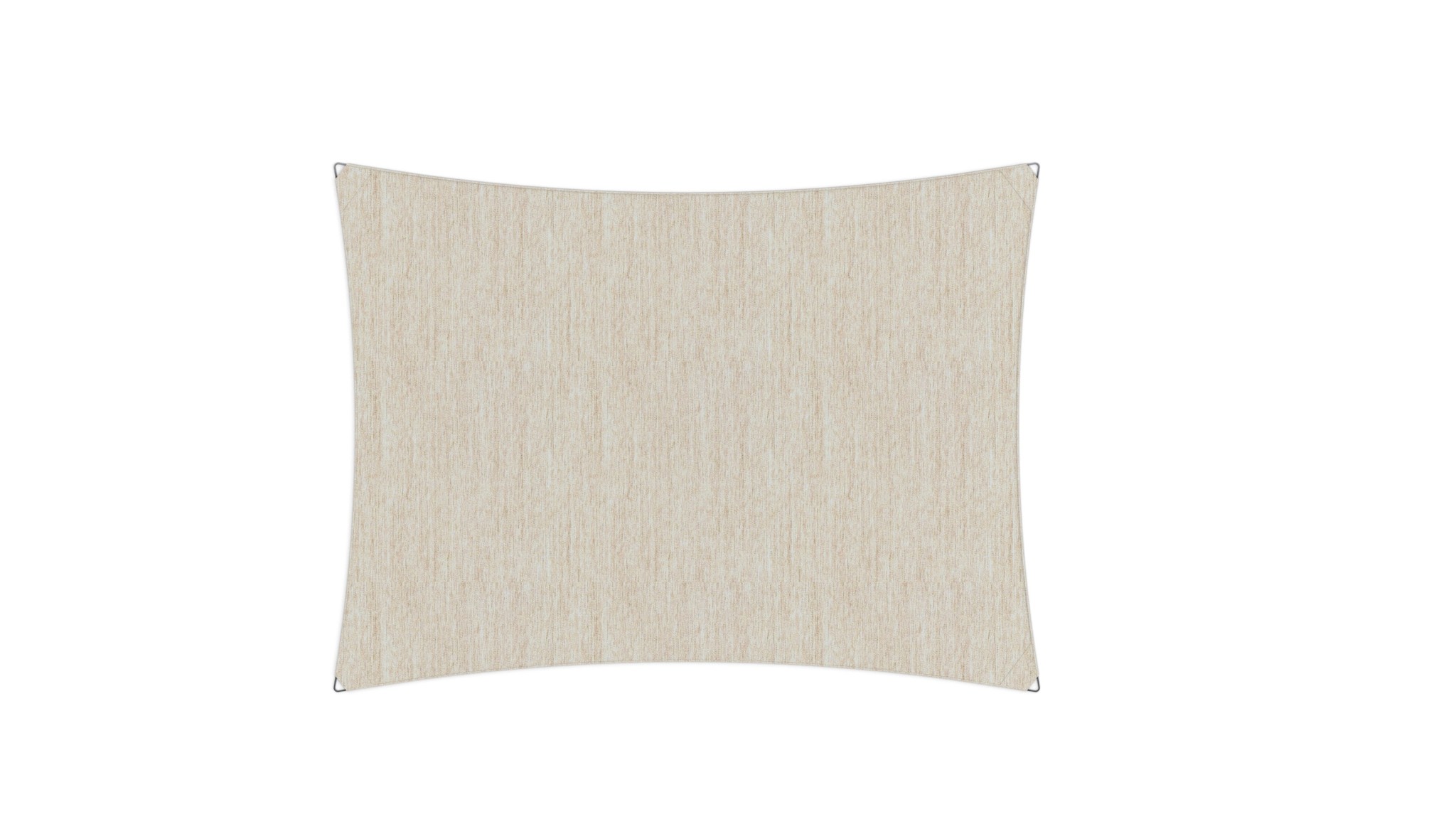 SOLIDUM GREY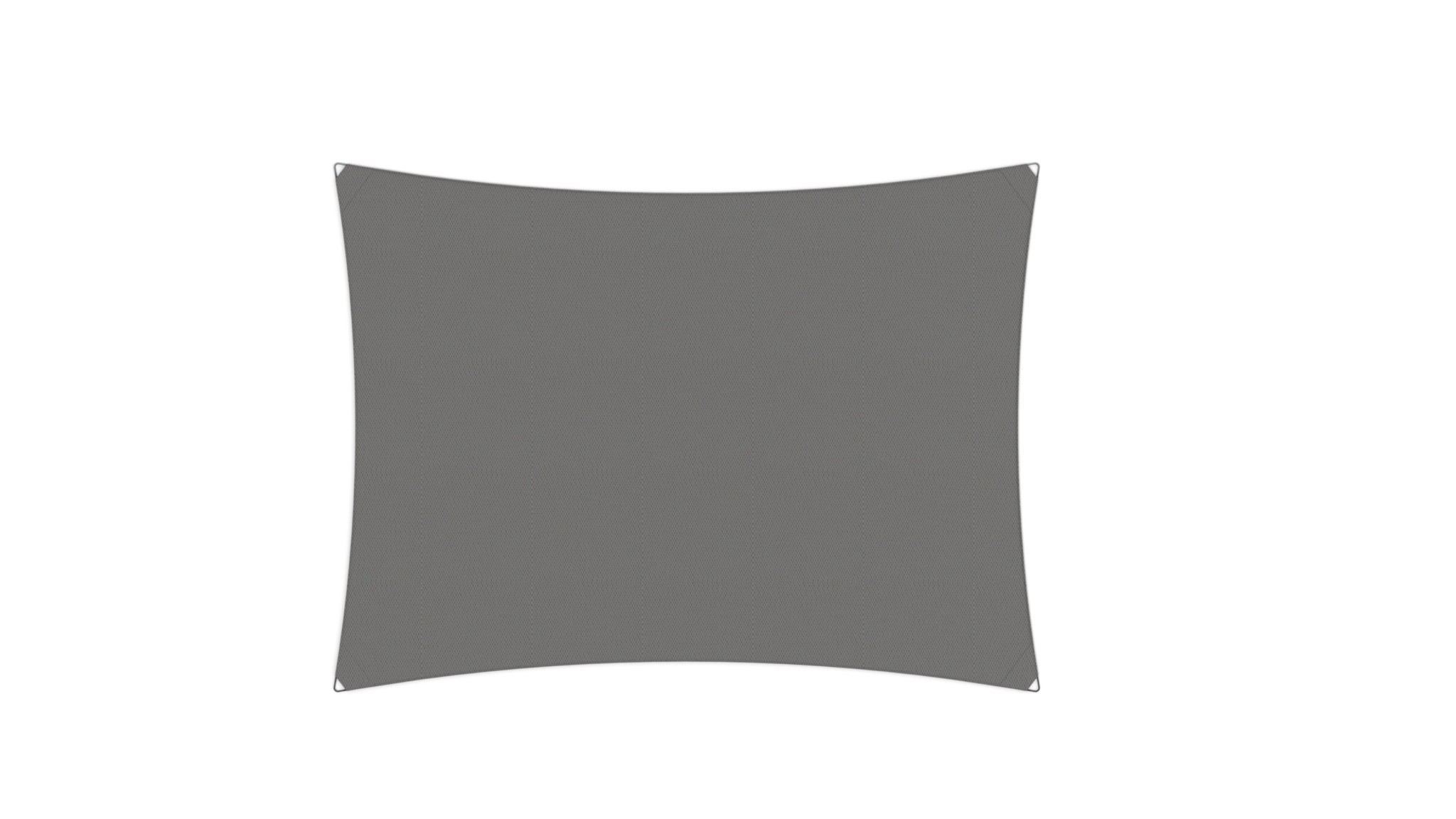 SOLIDUM TAUPE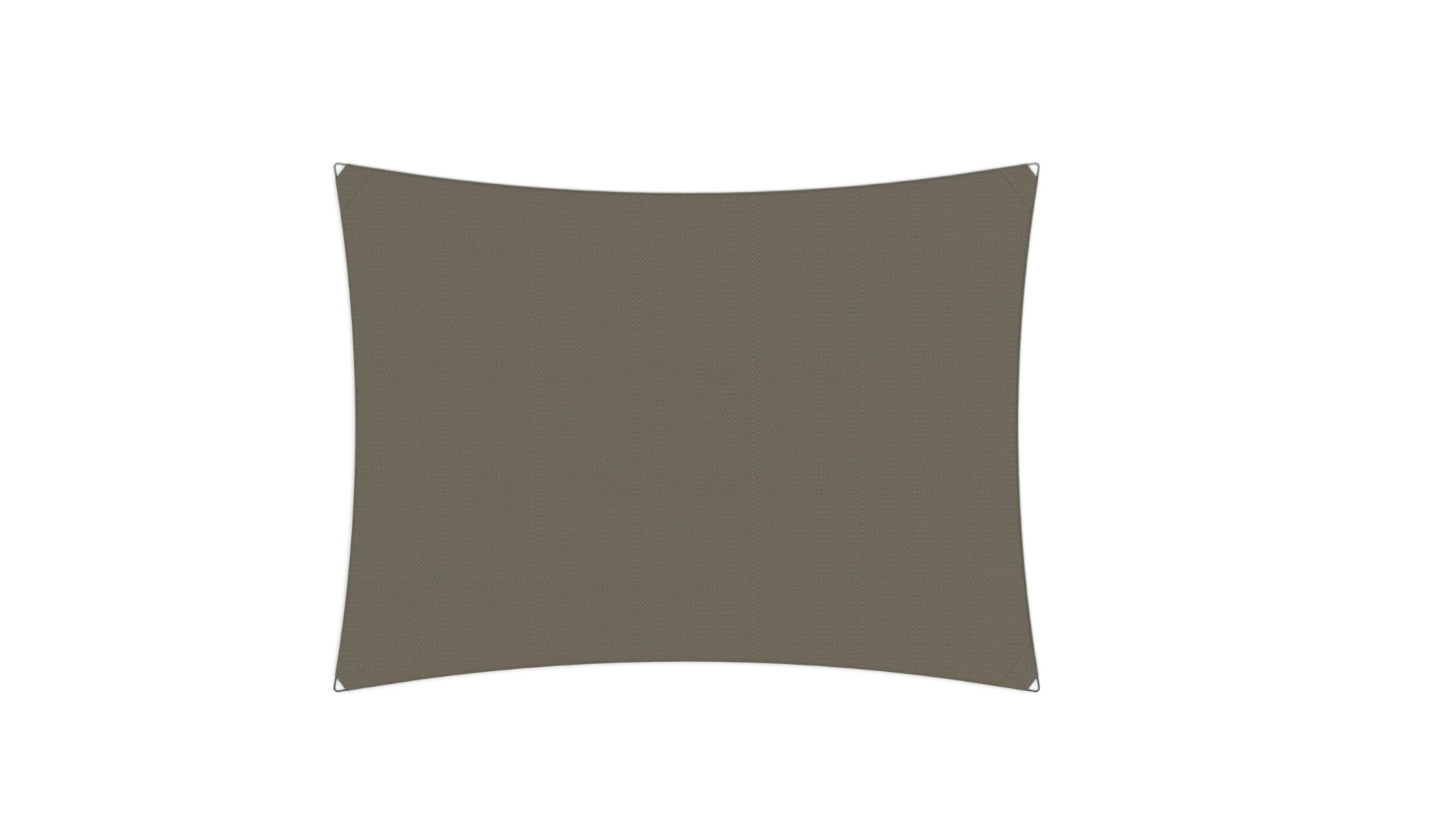 SUNBRELLA MARBLE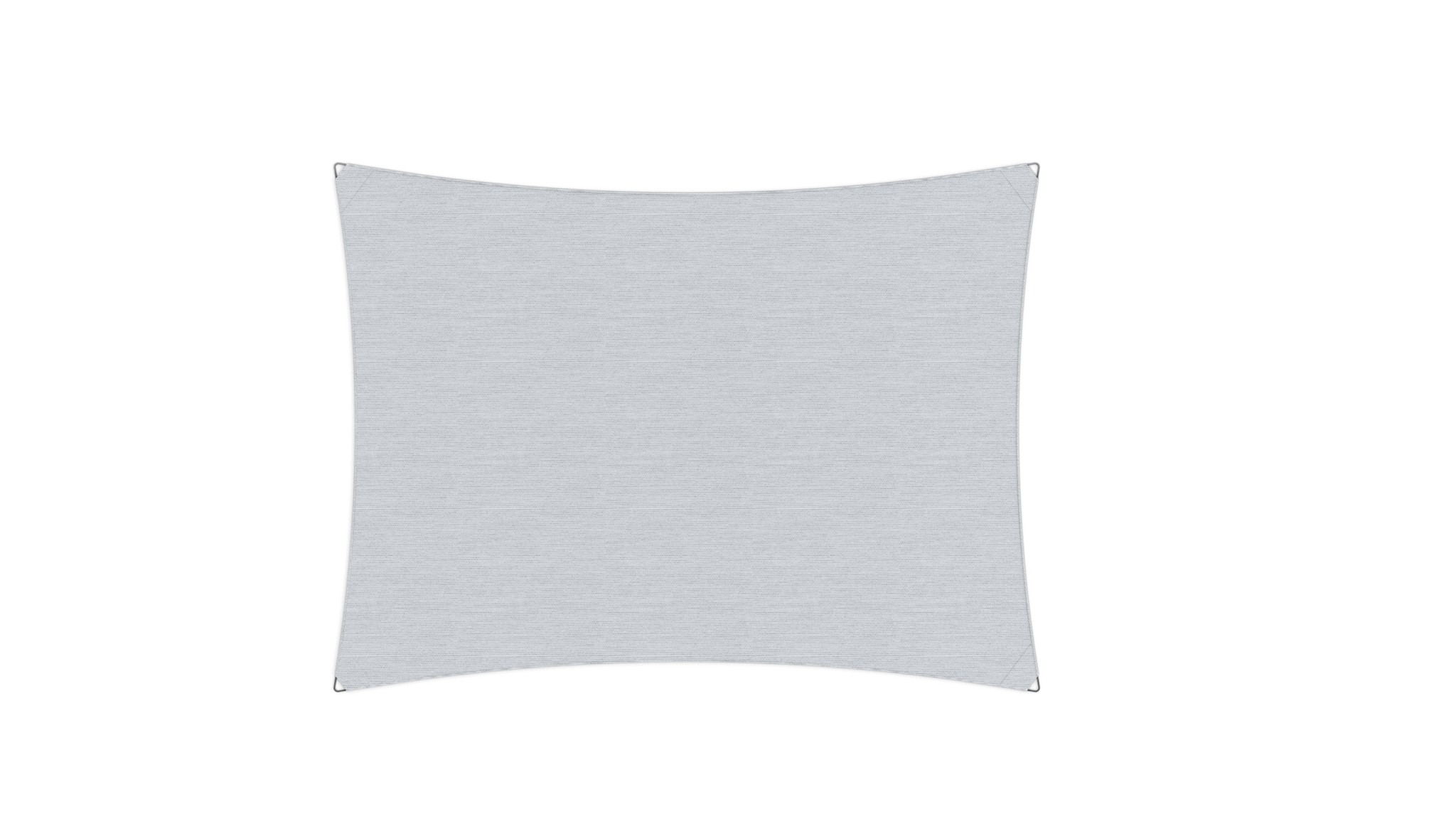 SUNBRELLA CURACAO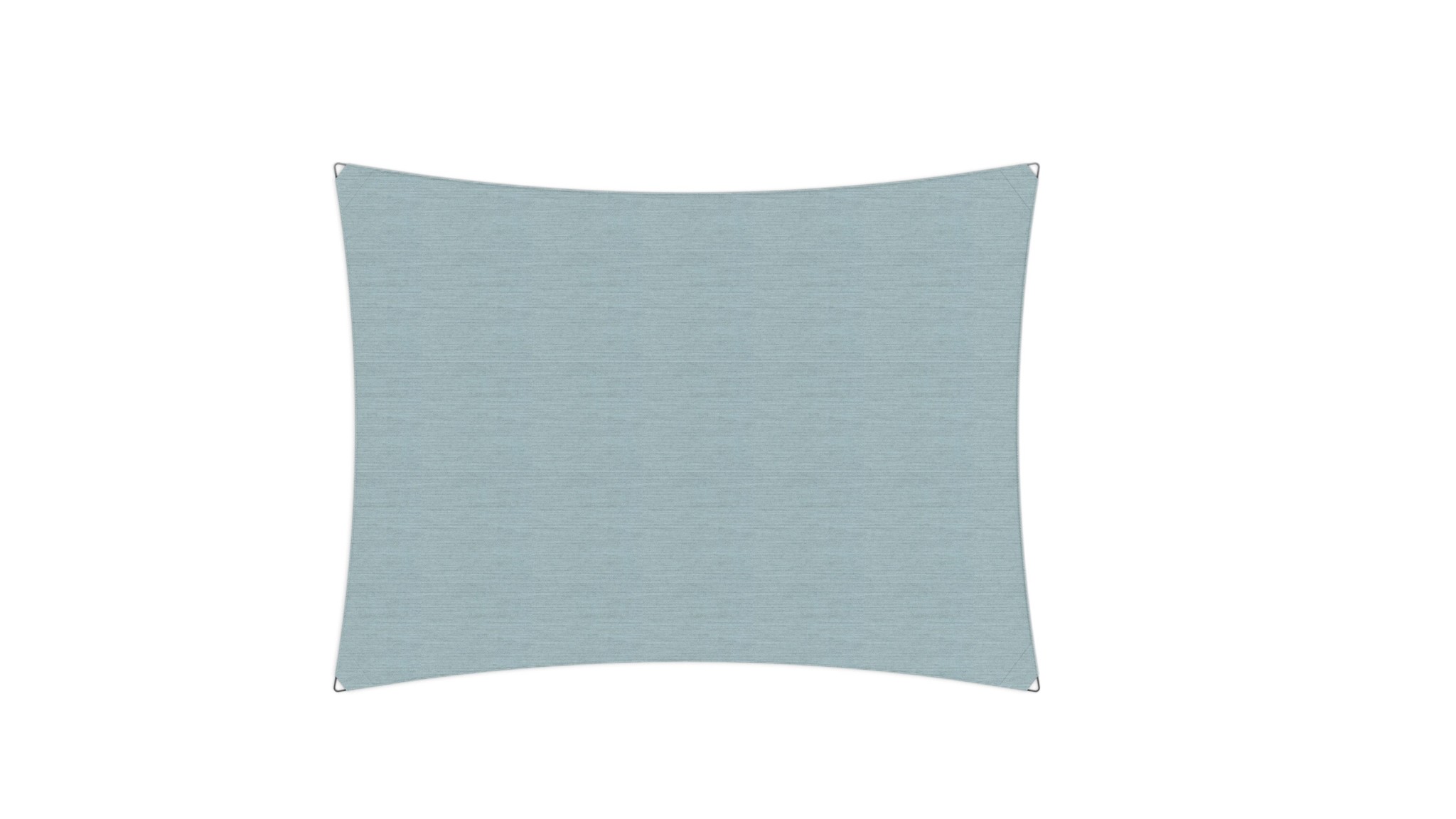 SUNBRELLA MINT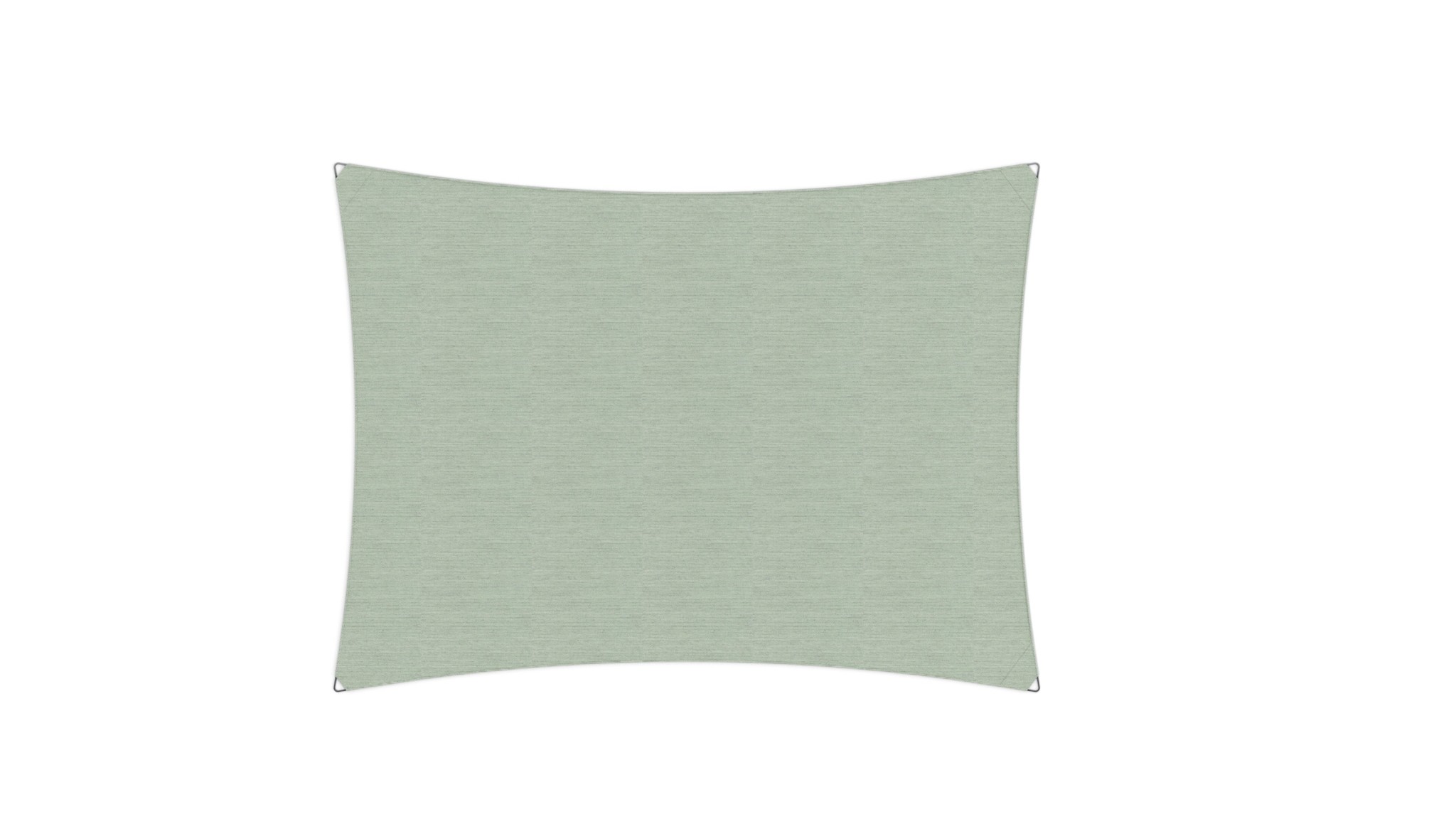 SUNBRELLA BLUSH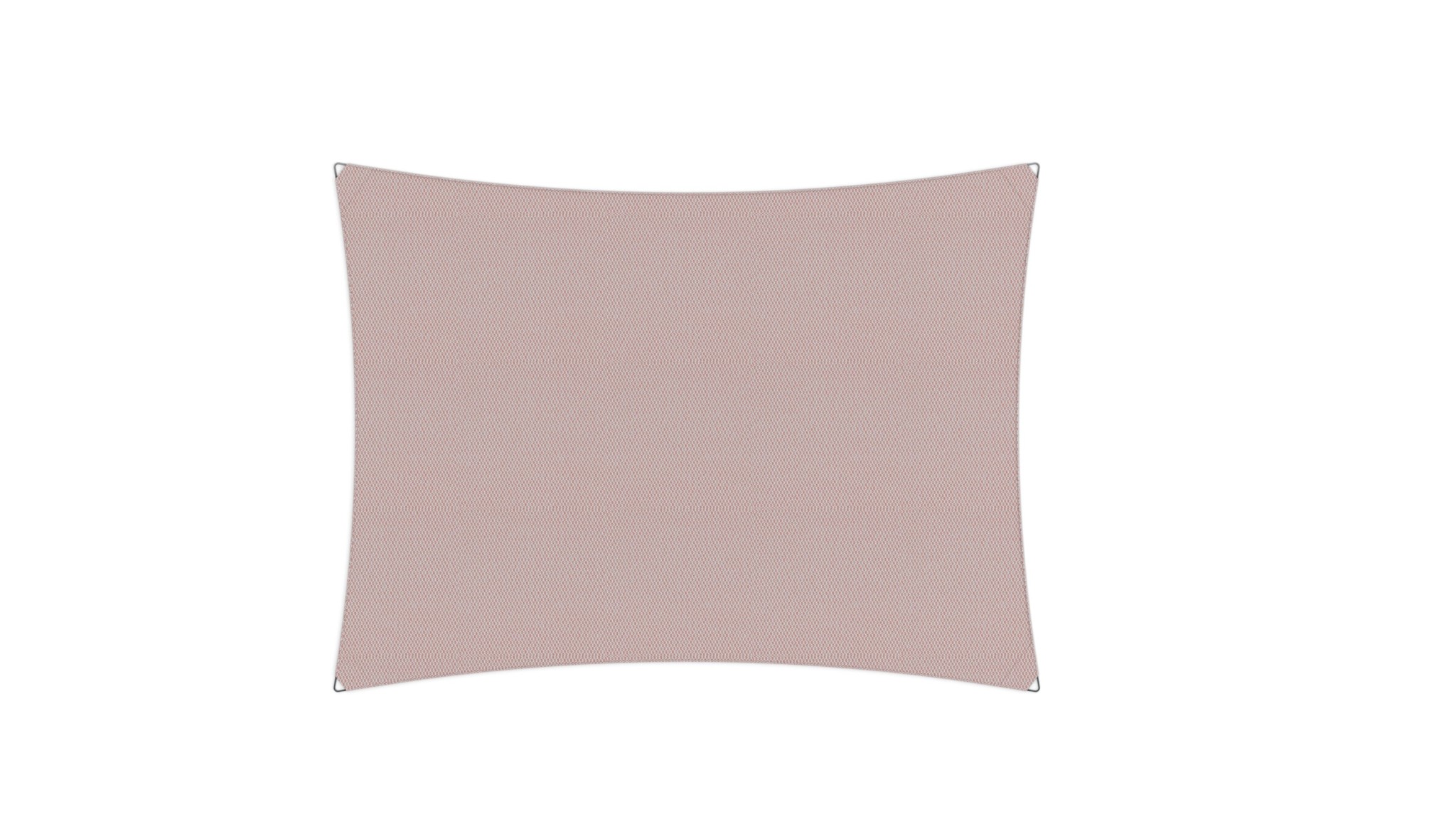 SUNBRELLA PEPPER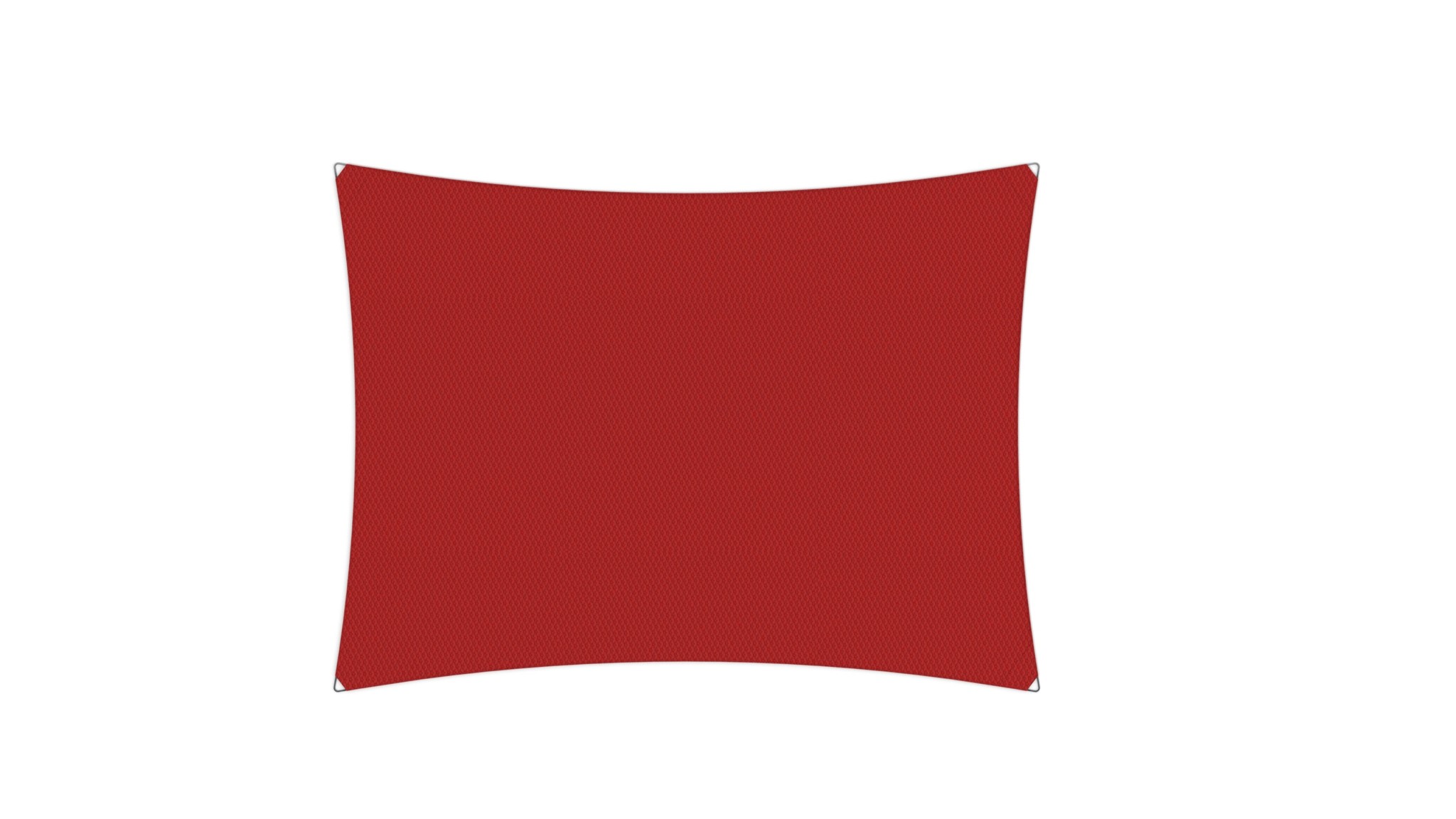 SUNBRELLA ALMOND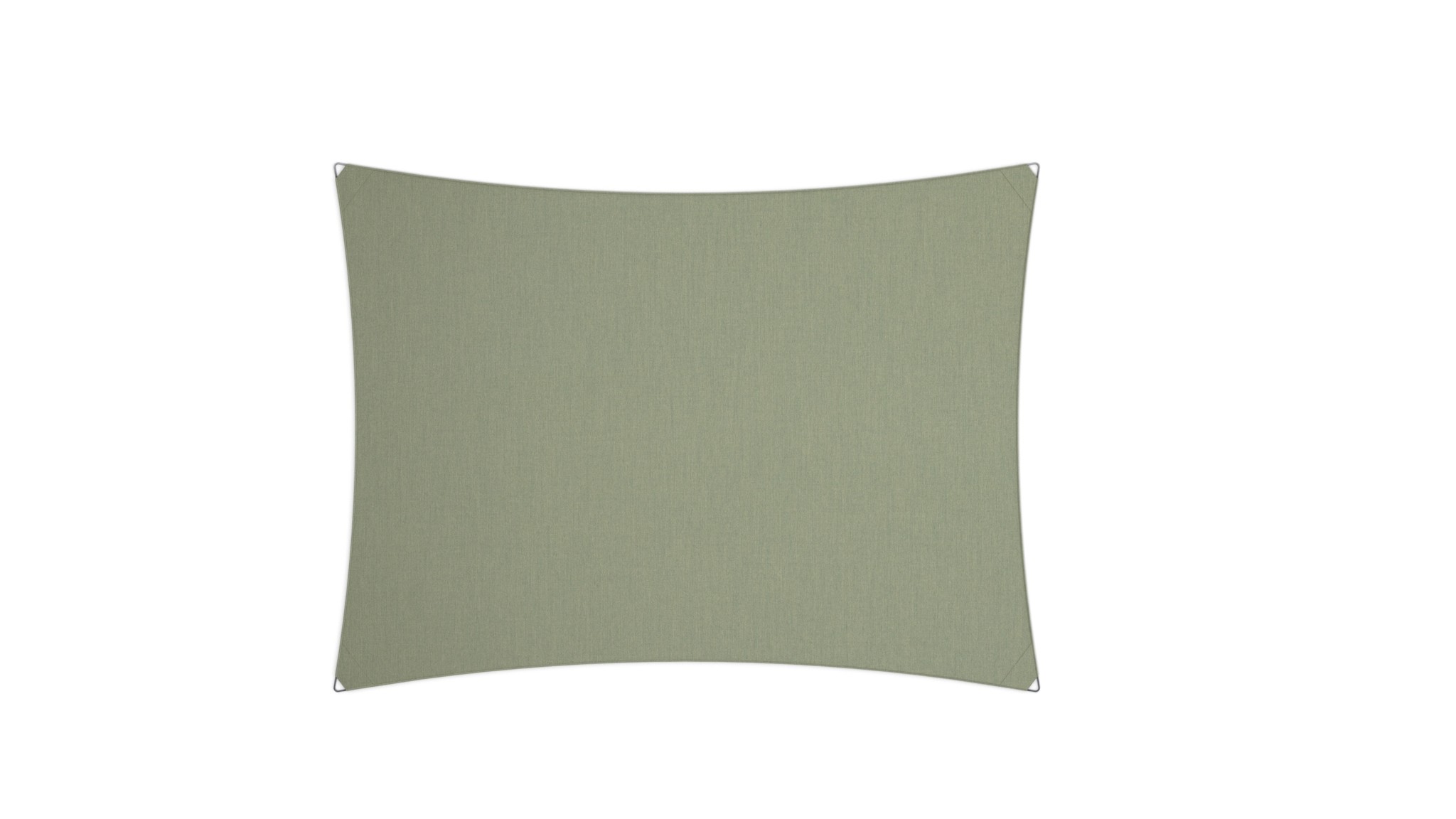 SUNBRELLA SAND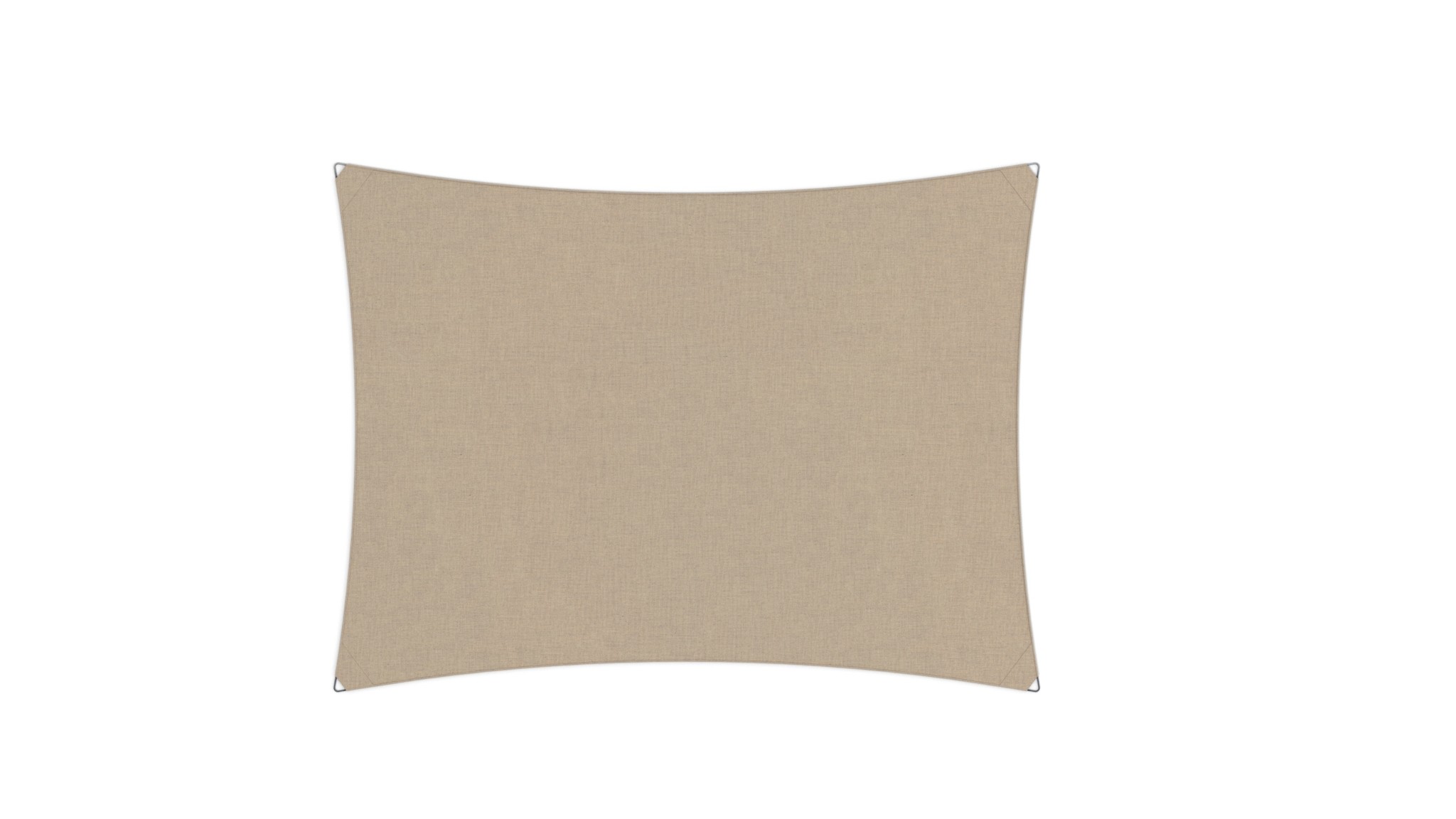 SUNBRELLA BLUE STORM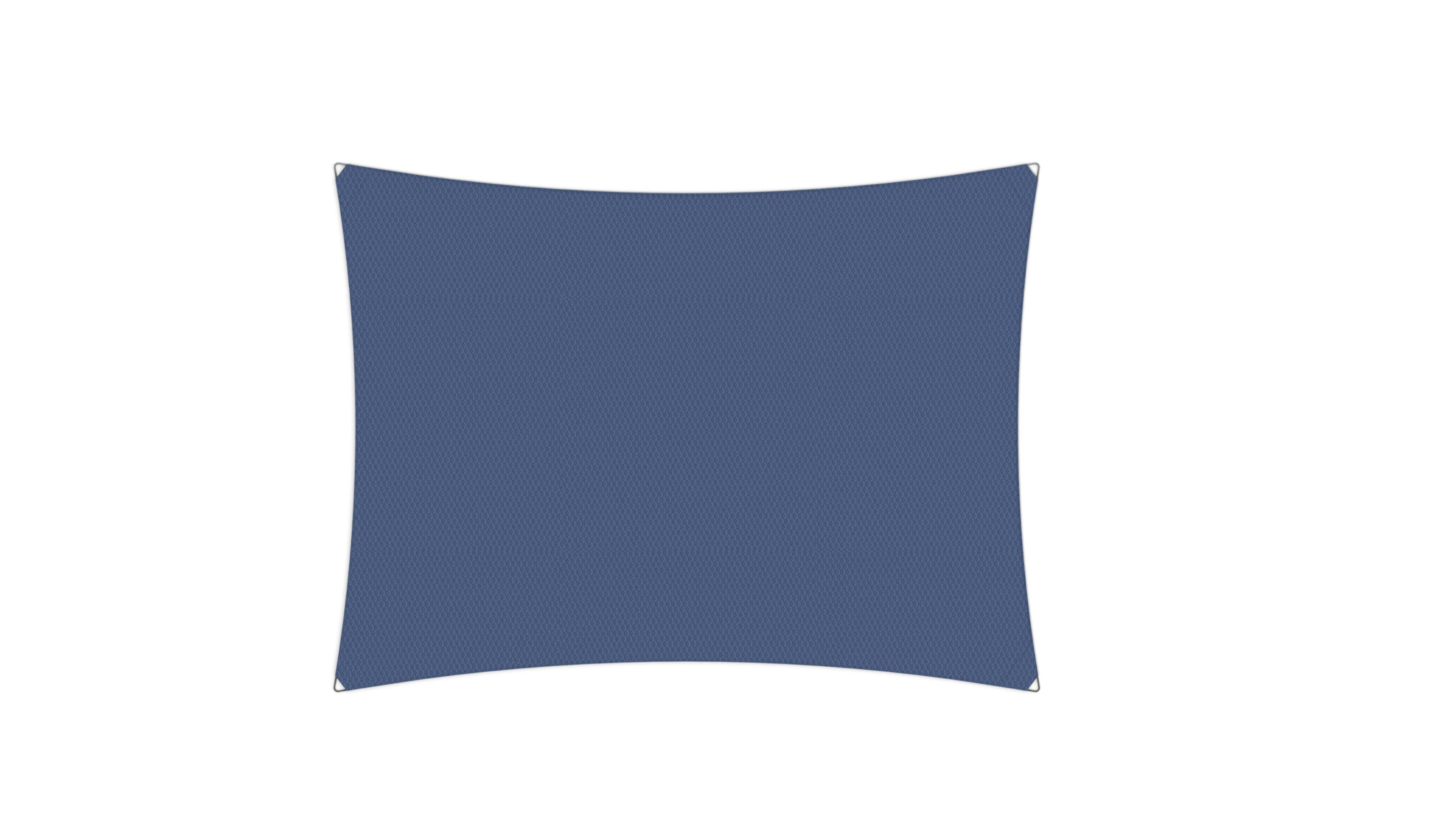 SUNBRELLA FLANELLE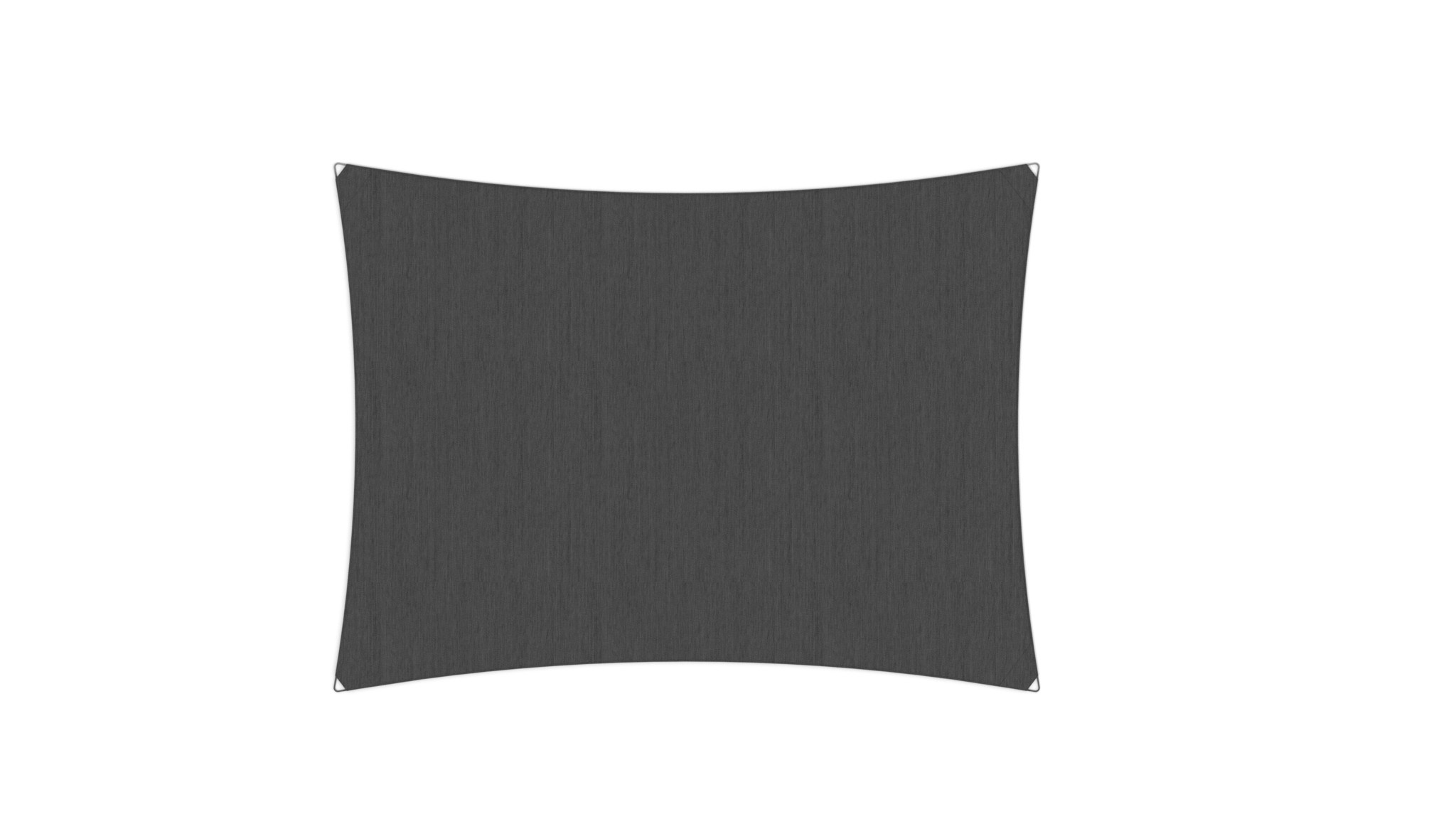 SUNBRELLA BLACK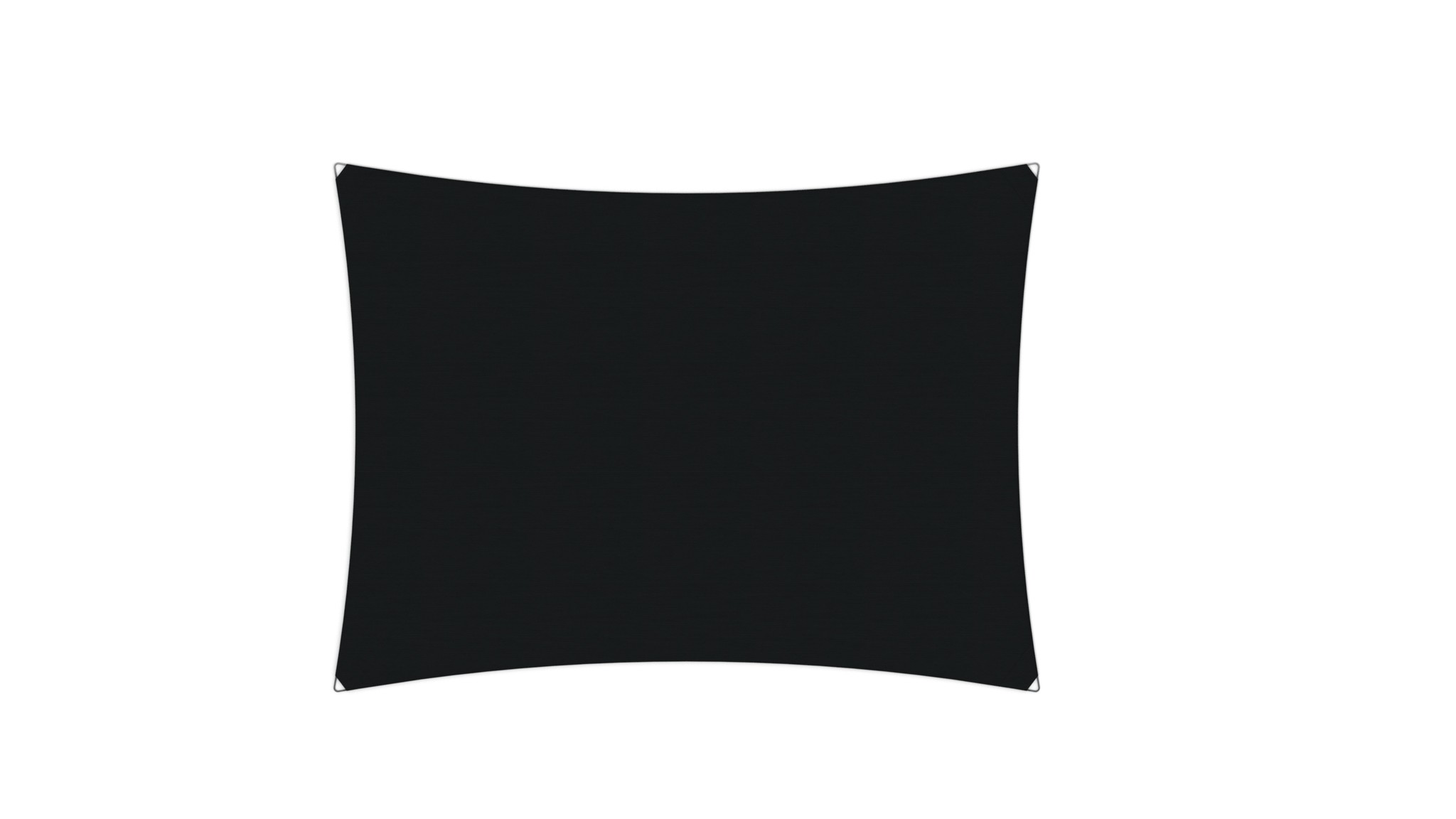 - Technical data sheet: CLICK HERE
- SOLIDUM
Acryl 250gr/m²
ColorRating 7/8 (max = 8)
Water repellent
100% Acryl 
Natural / Canvas / Grey / Taupe
- SUNBRELLA
Acryl 260 gr/m²
ColorRating 7/8 (max = 8)
Water repellent
UPF 50+
Marble / Curacao / Mint / Blush / Pepper / Almond / Sand / Blue Storm / Flanelle / Black
- DELIVERY TERM - LEAD TIME
QS - Quick Ship = 3 - 5 working days 
Non Quick Ship = 3 weeks production + shipment
- Technical data sheet Ingenua: Click here
- Installation
Most installations happen with at least one corner fixed to the wall, using the wall profile or wall kit. Sails can be fixed to any element that is strong enough (e.g. a tree). Every sail contains a storage bag and the necessary ropes. The size and form is a matter of personal taste and size of the area that needs to be covered. The ingenua shade sails are to be used under normal weather circumstances and have a wind rating up to 70km/h or 43 mp/h. When there are strong winds it is advisable to take down the sails. The sails are water-repellent and not waterproof.
INSTALLATION
Follow these 3 guidelines for a successful installation:
Rule 1 : The fixation of a corner needs to be in the direction of the line that cuts a corner in two equal parts, ensuring maximum tension.
Rule 2 : It is recommended to install the fixations on at least ½ m on each side of the sail.
Example: A 4x4 sail has fixation points that are 5 m from each other. Exception: One corner can be fixed directly on the wall without any ropes.
Rule 3 : Make sure that you can put the sail. Make sure that you can put the sail in a 30° angle to ensure a good flow in case of rain and to prevent water pockets.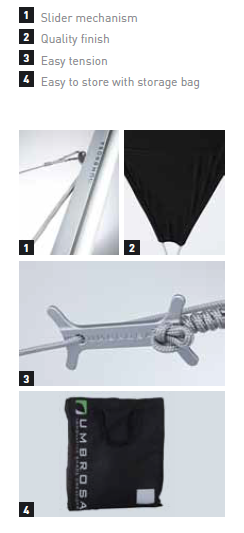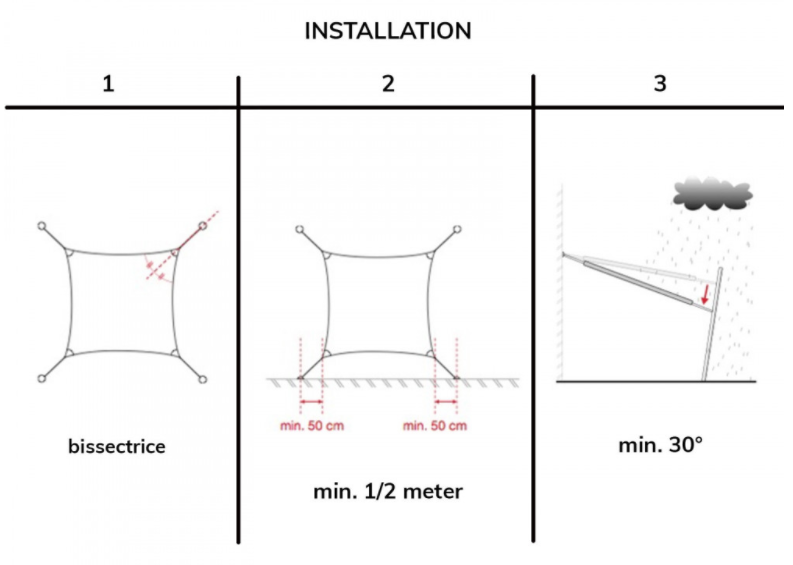 FREE DELIVERY* - free delivery in most European countries
Warranty Umbrosa - Ingenua: click here
Product information
| | |
| --- | --- |
| Brand | Ingenua |
| Article code | INRECTANG4X3-CANVAS |
| SKU | INRECTANG4X3-CANVAS |