Wisdom Panel DNA/ADN test
Sale
Wisdom Panel Essential DNA test for dog
Wisdom Panel Essential decodes your dog's DNA so you can provide better care
>98% accurate, >350 breeds, >25 tests for medical complications, >35 trait tests, breed mix, family tree
Product description
Wisdom Panel Essential DNA test for dog - Wisdom Panel™ Essential decodes your dog's DNA so you can provide better care
Developed by leading geneticists and veterinarians, the Wisdom Panel™ Essential dog DNA test uncovers ancestry, traits, and key health insights to deliver unmatched value for pet parents.
Most accurate breed detection, >98% accurate - Most accurate dog breed detection service
See breed mix reported down to 1%.
Screens for 350+ breeds
Tests for more breeds than any other dog DNA service.
Multi-generational family tree
Trace your dog's ancestry back to their great-grandparents.
25+ tests for medical complications, including MDR1
Identify risks before your pup has medication or surgical procedures.
35+ trait tests
Understand coat type, eye colors, ideal weight range, and more.
2.7+ million pets DNA tested in 50+ countries
350+ breeds - Powered by the world's largest dog breed database
1000+ veterinary clinics - DNA service most used by veterinarians
Care with confidence
Knowing your pet's genetic makeup allows you to tailor care to their unique needs and support their health and happiness for years to come.
Ancestry
Get the most accurate breakdown of your dog's breeds. Looks can be deceiving. Even trained experts get breed identification wrong about 75% of the time when judging by visual cues alone.
That's why Widsom Panel goes beyond appearances and screen for the genetic markers of 350+ breeds.
How? Wisdom Panels has built the world's biggest breed reference database and most advanced dog breed detection system—which is over 98% accurate.*
Together, these allow us to report your pup's breed mix down to 1% so you can tailor care to their unique personality.
Meet your pup's extended family.
To accurately detect your dog's ancestry, you need three things: a large breed database, a sophisticated algorithm, and a significant number of markers strategically placed across the genome.

Wisdom Panel has got all three, which allows them to map your dog's ancestry back three generations—all the way to their great-grandparents.
Identify medical complications early.
Due to genetic mutations, common medications and procedures are highly dangerous for some dogs. With 25+ medical complications tests, Wisdom Panel™ Essential helps identify conditions that could cause serious problems during routine procedures, such as spaying or neutering.

Because there's nothing like having peace of mind about your pup's health and safety.
Traits
Predict adult size and ideal weight. When it comes to body size, "healthy" looks different for every dog—even among those of the same breed. But planning for nutrition, providing enough exercise, and even picking a big enough dog bed doesn't have to be a guessing game. After all, your pup's DNA holds clues to their ideal adult weight range.
Swab, Send, Smile!
Now you can learn more than ever before about your pet's ancestry, traits, and health in three simple steps.


1) Swab just 15 seconds to gather a DNA sample (see video)
2) Send your sample to our lab using the prepaid mailer.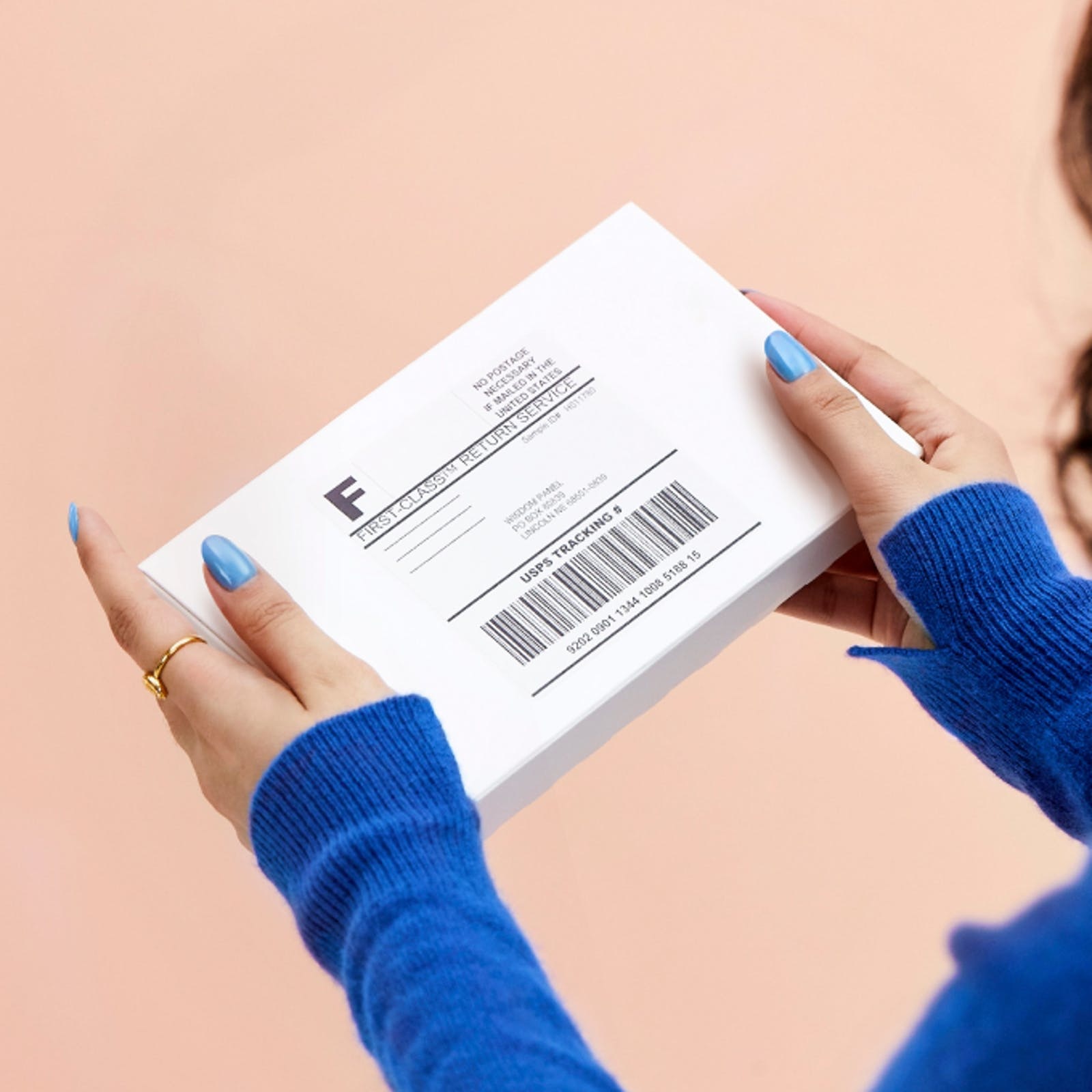 3) Dig into the results (and throw a breed reveal party)
After two or three weeks and millions of calculations, your results will arrive. And they'll be actionable. Learning your pet has "a deletion in the pro-opiomelanocortin gene" is fine.
But knowing that means they're predisposed to overeat—and getting suggestions on how to manage that—is better. The results may also be surprising. Many mixed pets display traits associated with certain purebreds, despite not having those breeds anywhere in their ancestry. Such are the wonderfully unpredictable ways of genetics! But one thing's for sure, you'll know more about your dog or cat than you ever imagined possible. And you'll be able to provide better care as a result.