Kurgo Lifetime Warranty
Kurgo Backseat Bridge bridge backseat car
Bridge between the back seat and the front seats of a car - safe for your dog - more space on the back seat - Lifetime Warranty
Product description
Kurgo - Backseat Bridge - HAMPTON BLACK / SAND - Lifetime Warranty
The Kurgo Backseat Bridge does exactly what it promises. It creates a bridge between the backseat and the front seats of the car. Not only is it safe for your dog, but it also gives more space in the backseat. In addition, the Backseat Bridge creates a barrier between the driver and passenger seats. Thus also to prevent that a dog runs to the front unasked for.
The bridge is easy to install, by means of a number of fastening points. In addition, the bridge can be folded into a number of parts. So the bridge does not have to be removed, if someone on the backseat wants to drive along.
Features:
Strong, can carry up to 45 kilograms (100 lbs) - sturdy and rugged pad to hold even the largest of pups
Reversible to from Hampton Sand to black to match vehicule interiors
Waterproof fabric
Bottle holder - cup holder and storage compartment, for extra items
Universal fit
Folds to allow childseat or passenger usage
Dimensions: Measures 58 (W) x 132 (L) (23" wide x 52" long) 
Lifetime Warranty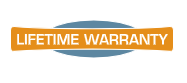 LIFETIME GUARANTEE - Kurgo prides itself in making superior quality products. There's nothing more frustrating than buying a product that breaks. If, during your product's lifetime, it does not function as it should due to a manufacturing defect, Kurgo commits to repair or replace your product free of charge. Hassle and worry free!