Kurgo Lifetime Warranty
Kurgo Wander and Heather Hammock 140 (W) x 142 (L) cm
keep your car seat free of dog hair and dirt - protects against the nails of your dog - Lifetime Warranty
Product description
Kurgo Wander and Heather Hammock - Back seat protection - 140 (W) x 142 (L) cm - Lifetime Warranty
Protect your seats, and your personal space.  Thanks to the Kurgo car blanket, your car seat remains free of dog hair and dirt. The Kurgo Wander Hammock also protects against the nails of your dog.
This Wander Hammock covers the entire rear seat of your car - contains openings for belt closures and a zipper to free part of your rear seat for a passenger.
Suspended securely between the front and back seats, the Wander Hammock is a durable, waterproof barrier between your dog and any hope of automotive resale value.
There are eight attachment points, for a secure fit, and a center zipper allows you to fold down half, for those times you have a human passenger back there.
Openings allow for both seat belts and carseats. Meanwhile, it blocks your dog's access to the front seat, keeping everyone safer.
The Heather Hammock delivers all the practical advantages of the original Wander Hammock, but with the style of a durable, beautiful heathered fabric
Waterproof and stain resistant
Center zipper to accommodate a human passenger 
Hook and loop openings to access seatbelts and latch system
Kurgo Bench BeansTM anchor cover in place
Under seat paracord to further secure
Remove front headrest straps to use as a simple seat cover
Spot clean or hand wash. Air dry
Lifetime Warranty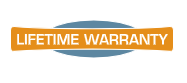 LIFETIME GUARANTEE - Kurgo prides itself in making superior quality products. There's nothing more frustrating than buying a product that breaks. If, during your product's lifetime, it does not function as it should due to a manufacturing defect, Kurgo commits to repair or replace your product free of charge. Hassle and worry free!