FitPAWS
FitPAWS Dog Balance Ramp
Balanstraining voor beginners - Algemene fitness - Revalidatie
FitPAWS Dog Balance Ramp: train on strength, endurance, balance, flexibility
Product description
FitPAWS Dog Balance Ramp
The FitPAWS Balance Ramp will turn any flat surface into an active one.   The micro-movements created in the body from the act of balancing will strengthen the core and limbs.

The FitPAWS Dog Balance Ramp is ideal for training your dog for strength, endurance, proprioception, balance and flexibility.
Stability training is a fun way to bond with your dog, teach him a new behavior and strengthen the core - the powerhouse of your dog's body.
This fun fitness workout with the Balance Ramp™ is also a great way to reduce stress, burn excess calories and it's a healthy exercise for your dog.In doing so, both small and large dogs can exercise their entire body in a fun way. 
The FitPAWS Ramp is designed to be used indoors or outdoors. (Make sure the area is free of sharp objects such as rocks, sticks, etc.) and can be used for weight-bearing activities and balance training for companion animals, sport and working dogs, or for animal rehabilitation and therapy.
14" - 35 cm Balance platform
Inflation pump sold separately
Textured surface for neural stimulation
Low Level Balance Challenge
FULL BODY CONDITION
Core and limb strength
Improve coordination
Better joint health
Create a stronger bond
Reduce behavioral challenges
Senior reinforcement
Build puppy confidence
Great for all dogs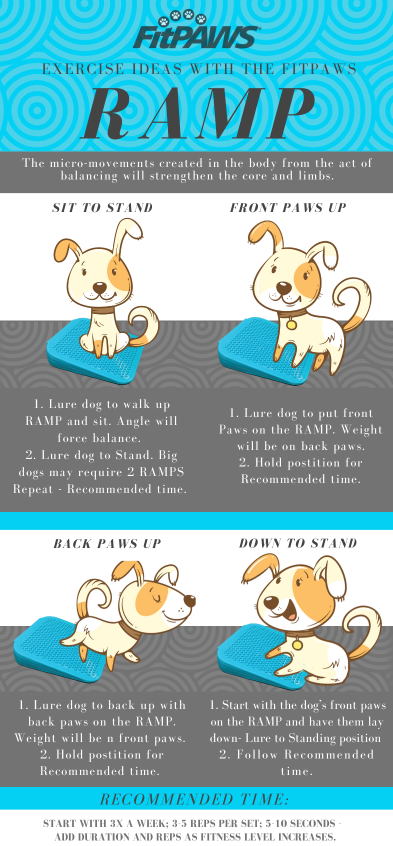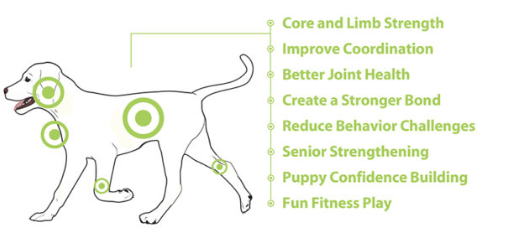 Product information
| | |
| --- | --- |
| Brand | FitPAWS |
| Article code | FITPAWS RAMP |
| SKU | FitPAWS - Dog Balance Ramp |
| EAN | 816452010906 |