Kurgo Lifetime Warranty
Kurgo Car Door Guard car door protection (2 pieces)
Protect your car doors from your dog's worst abuse, his claws - Lifetime Warranty
Product description
Kurgo Car Door Guard - car door protection (2 pieces) - Lifetime Warranty
Have a dog that likes to stand on the car door while he lets his fur flop in the breeze? 
Protect your car doors from your dog's worst abuse - his claws. The Kurgo Car Door Guards installs easily, with simple tabs that slide between the window and the door panel.  They are waterproof and stain resistant, for muddy paws, loaded with pockets, and edged along the top with Rufftex®, for durability and traction.
Waterproof and stain resistant
Adjustable from 58,4 cm - 73,7 cm 
Large pocket to carry dog travel essentials
Optional hook & loop tabs to further secure
Package includes two Door Guards
Spot clean or hand wash. Air dry
Lifetime Warranty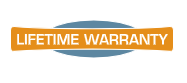 LIFETIME GUARANTEE - Kurgo prides itself in making superior quality products. There's nothing more frustrating than buying a product that breaks. If, during your product's lifetime, it does not function as it should due to a manufacturing defect, Kurgo commits to repair or replace your product free of charge. Hassle and worry free!