Kurgo Lifetime Warranty
Kurgo Enhanced Strength TruFit Smart Harness - crash tested
Safety harness dog in car - safety dog in car - Safety harness engineering based on rock-climbing harnesses for world-class security - Lifetime Warranty
Product description
Kurgo Enhanced Strength Tru-Fit Smart Harness - crash tested - Lifetime Warranty
With the Kurgo Enhanced Strenght Tru-Fit Smart Harness, comfort meets strength! 
This Crash-tested harness engineering is based on rock-climbing harnesses for world-class security.
Five points of adjustment for a custom fit. And a padded chest plate for comfort.  This harness is fully crash-tested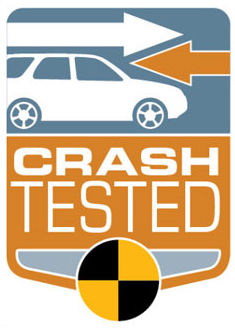 Crash tested for dogs up to 75lbs 34 kg
All steel nested style buckles and hardware
Leash attachments on back and front of harness
Broad, padded chest plate for extra protection and comfort
Includes a 10" / 25cm seatbelt tether with all steel carabiner
Compatible with any vehicle seat belt system
Comfortable enough to use as an every day harness
Includes a carabiner and 10-inch - 25 cm dog seat belt loop
Machine washable.
Lifetime Warranty
Features
Machine wash gentle or hand wash
For maximum crash protection and to limit excursion, you should use the included carabiner to attach the harness to you car seat belt system.
For instructions on how to properly use this harness and strap your dog into the car, follow these 3 Steps to Buckle Up Your Pup.
The Kurgo Enhanced Strength Tru-Fit Smart Harness has been tested at an established University testing facility using the Federal Motor Vehicle Safety Standard for child restraint systems. It has been tested for dogs up to 75 pounds / 34 kg. 
Crash Test Videos
The dogs in these videos are simulated dogs, weighted and built to be anatomically accurate for standardized testing. No actual animals were used in testing.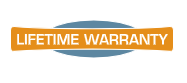 LIFETIME GUARANTEE - Kurgo prides itself in making superior quality products. There's nothing more frustrating than buying a product that breaks. If, during your product's lifetime, it does not function as it should due to a manufacturing defect, Kurgo commits to repair or replace your product free of charge. Hassle and worry free!