Kurgo Lifetime Warranty
Kurgo Core Cooling Vest - cooling jacket for dogs
Cooling Vest keeps your dog cool - Lifetime Warranty
Product description
Kurgo Core Cooling Vest Icy Blue / Storm blue - Lifetime Warranty

When it's really getting hot, often your dog is housebound, while you want to get out and have fun with your dogmate.

Thanks to the Core Cooling Vest from Kurgo, your dog is no longer housebound during hot days.  The Kurgo Core Cooling vest provides cooling for your dog on hot days.
The Core Cooling Vest is the answer to wearing a coat you can never really take off.
Simply wet the vest with cool water, wring it out, and strap it on.
As the water evaporates, it takes your dog's body heat with it, keeping him fresh and comfy. Re-wet as many times as is necessary to make it to the end of the outing.
Two way zipper to access harness or collar
Constructed with lightweight polyester and air mesh inner
Two side adjustment points with Nifco quick release buckles
Light in color to reflect the sun's heat
Uses evaporation to create cooling
Centers the cooling action on the dog's core
Reflective accents
Athletic cut and styling
Machine wash gentle or hand wash. Air dry
Lifetime Warranty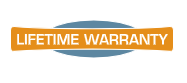 LIFETIME GUARANTEE - Kurgo prides itself in making superior quality products. There's nothing more frustrating than buying a product that breaks. If, during your product's lifetime, it does not function as it should due to a manufacturing defect, Kurgo commits to repair or replace your product free of charge. Hassle and worry free!
5,0/5
average of 1 review(s)
utilisation du model xl super