Kurgo Lifetime Warranty
Kurgo co pilot Bucket Seat Cover
The Kurgo co-pilot bucket seat cover is a cover that protects your front car seat - Lifetime Warranty
Product description
Kurgo Co-Pilot Bucket or Front Seat Cover - Lifetime warranty
The Kurgo co-pilot bucket seat cover is a cover that protects your front car seat.  
Keep your passenger seat tip-top with the Co-Pilot Bucket Seat Cover.  It offers all-over protection your elderly aunt's sitting room sofa would appreciate, with a snug fit and the kind of waterproof and stain resistant performance that lets you and your bestie just climb in and go.
The full coverage of the Co-Pilot chair also protects the back of the chair from muddy legs or children's feet.
The car seat cover, for example, can offer a solution after a walk with your dog in the woods or on the beach. The cover covers the front and back of the seat. There is a practical storage compartment on the back of the cover. The co-pilot cover is waterproof and stain resistant.
Easy to clean in the washing machine.
Keep your passenger seat in top condition thanks to the Kurgo Co-Pilot cover.
Fits from 43-53 cm (W) x 152 cm (H) from the top of the headrest to the bottom of the seat (bottom of the backrest)
Waterproof and stain resistant
The cover protects the front and back of the seat
Fixation under the seat for a good fit  
Easy to clean in the washing machine
Large storage compartment
Thickened edges prevent water and dirt from dripping off the car blanket and ending up in the car
Not recommended for seats with integrated side airbags
Lifetime Warranty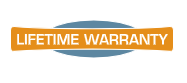 LIFETIME GUARANTEE - Kurgo prides itself in making superior quality products. There's nothing more frustrating than buying a product that breaks. If, during your product's lifetime, it does not function as it should due to a manufacturing defect, Kurgo commits to repair or replace your product free of charge. Hassle and worry free!